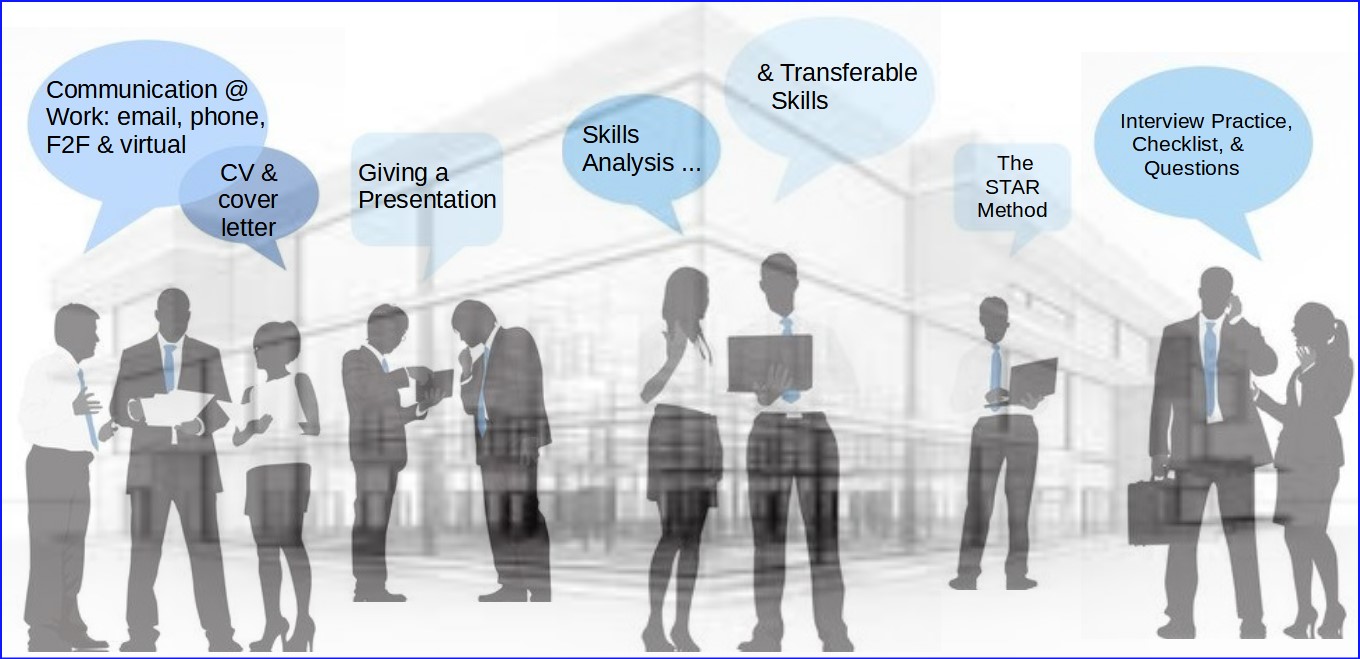 Andrew's Business English Class
Would you like to identify develop your transferable skills, upgrade your CV, practice and improve your interview technique and communicate confidently in English?
A set of ten lessons that cover everything from Skills analysis, the STAR method, your CV and Cover Letters, through to interview practice, making an impression and giving presentations.
These classes are focused on the Business side of English. With open resources and tools you can use to help you develop the career you want.
Online in a small group via zoom, each 1h30 class is offered on Mondays in the early evening (18h30 to 20h00).
Below is a list of the lesson subjects:
L1 - Hard & Soft Skills
L2 - Transferable Skills & Skills Analysis
L3 - STAR Method & Writing STARs
L4 - Your CV & Embedding STARs
L5 - Due Diligence & Cover Letters
L6 - Interview Checklist & Questions
L7 - Practice Interviews & Feedback
L8 - First Impressions, Authenticity & Small Talk
L9 - Communication at Work
L10 - Giving a Presentation
Please contact Andrew Kane at  ABeClass@protonmail.com